Welcome to
Domizil Ausseerland
Tradition meets charming comfort. Enjoy your individual retreat in Altaussee. With the careful renovation of a traditional Aussee house, right in the center of Altaussee, a cozy hide-away was created for our guests. Whether Liesl, Miazl or Sepp, Franzl, Hias and Sopherl - all studio apartments are individual and each one has its own charm!
Enjoy time for yourself. Time together. Time with friends.
Your car also deserves a break at the private parking lot on site. From the centrally located Domizil Ausseerland you can walk to the crystal clear lake in a few minutes. It is only a few steps to the supermarket and you can stroll comfortably to cozy inns or the town center. Our local mountain, the Loser, is only a 10-minute drive away.
"Always remember that there is only one important time: Today. Here. Now. "(Leo Toistoi)
We are pleased to welcome you at the Domizil Ausseerland!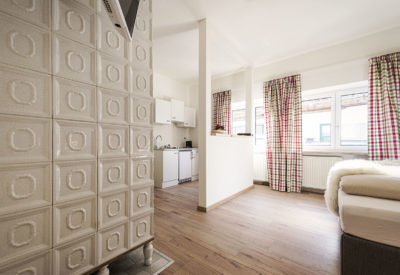 Unsere exklusiven Angebote
Angebot 1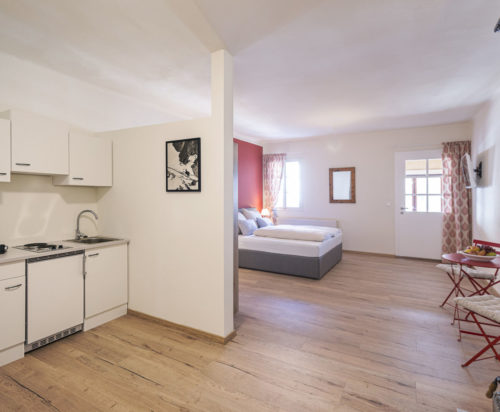 € 330.-
1 Übernachtung im Zimmer "Sopherl" inkl. Frühstück und Parkplatz
Angebot 2
€ 330.-
1 Übernachtung im Zimmer "Sopherl" inkl. Frühstück und Parkplatz an ausgewählten Tagen
Angbot 3
€ 330.-
1 Übernachtung im Zimmer "Sopherl" inkl. Frühstück und Parkplatz an ausgewählten Tagen
Angebot 4
€ 330.-
1 Übernachtung im Zimmer "Sopherl" inkl. Frühstück und Parkplatz an ausgewählten Tagen
Contact & Reservation
Frau Michaela Petritsch
+43 (0)664 3940072
auszeit@domizil-ausseerland.at
Puchen 98 in 8992 Altaussee